Passing of Jetsun-ma
It is with love that we share the news that our beloved founder of Friends of the Heart, Lama Catherine Jetsun-Yeshe, took her last breath around 5pm on Sunday February 22, 2015. She was peaceful and surrounded by love from her family and other meditators. We did our best to help her transition which we believe is underway as she hoped.
Her meditation practice was strong throughout this lifetime which will take her through to carry out her vow to help all beings. Please continue to meditate on compassion and help other beings on her behalf. May her Dharma activity flourish.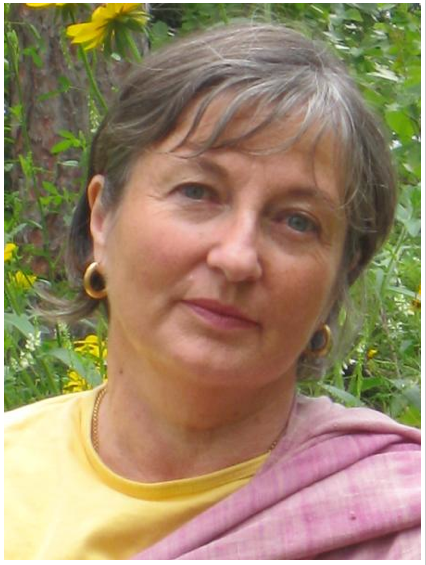 Catherine Rathbun was a lay teacher of Buddhism, living and teaching in Toronto, Canada since 1979.  She studied and taught Christian, Sufi and Western Mystery practices.
Her meditation training began in 1969.  Since then she had studied with H.H. the XVI Karmapa, head of the Kagyu lineage of Tibetan Buddhism, and with pre-eminent individuals like Ven. Kalu Rinpoché, Ven. Karma Thinley Rinpoché, Ven. Namgyal Rinpoché and John Coleman.
Catherine held a BA from the University of Toronto and taught meditation studies at York University for seven years at Vanier College. With a background in dance, Catherine was a member of the National Ballet Company of Canada in the early 1960's; she frequently incorporated creative movement exercises into meditation studies as a way to bypass the tight hold that the Western intellect has on one's development.
The Buddha called meditation Bhavana or mind cultivation. To effect this refinement of consciousness, Catherine used a variety of techniques to help students develop their potential.
Encouraged by her teachers to begin teaching meditation in 1976, she has students in Australia, New Zealand, Canada and the U.S. Her principal residence for the past 20 years of her life has been Canada.
Catherine traveled to Australia and New Zealand regularly, but she also created a series of innovative Internet netcast teachings to keep in touch with her students around the world. These netcasts were fully interactive and included real-time question-and-answer periods with students.
Catherine taught from her experience as a lay meditator, as a woman and as a parent. As well, she offered the work of conscious unfoldment free from the weight of religious belief or guru worship.
Read more of Catherine Rathbun and her teachings on the Friends of the Heart website www.friendsoftheheart.com. There are also articles available on the Wangapeka website
Below is what some of Catherine's students have to said about her teaching style:
Catherine has taught me for the past nine years. What I have learned is primarily from her example. Her compassion, wisdom and integrity continuously inspire me, and I feel privileged to have a teacher of such high calibre.student
Catherine's love of dharma is infectious. She is a skilled and compassionate teacher who opens her treasure of knowledge in a generous and seductive manner. It is a joy to be in her presence and a blessing to receive the teachings so clearly and directly.student
Catherine has helped me to live with much more joy and, perhaps most important, shown me that there is a depth to this world and to my life that goes beyond the physical. As a scientist, I appreciate the scientific side of her teaching style methodical, observant, and thoughtful. We also share a conviction that what is sometimes called the metaphysical is actually the product of universal laws that Western science hasn't yet discovered.student
Catherine brings a wealth of knowledge and life experiences into her teachings. Her ability to embrace and integrate many spiritual traditions into her work makes it very easy for all participants to relate and learn, no matter what their background. She is an inspirational and compassionate teacher.student
Catherine has an eclectic, unique way of teaching. Her diversified background in Buddhism, Sufism, Christianity and Western Mystery work has given me the rare opportunity to try different practices and find the ones that I connect with the most to help to bring transformation and evolution to my life. We all have different ways that we learn and Catherine has this special gift of knowing what the student needs to move forward and she caters their meditation instruction to suit these needsstudent