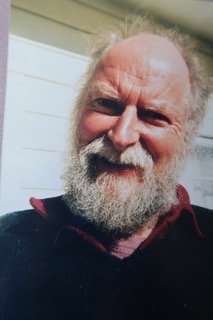 by Rona Spencer and Guy Nicholls
In memory of Alan Admore who died in Longwood, Southland on Monday 3rd August 2020.
Alan first came to Wangapeka on a retreat with Catherine Rathbun in the '90s. He continued to visit the Centre and offer his keen interest, energy, practical help and creativity in our special natural environment along with others exploring the mysteries of life.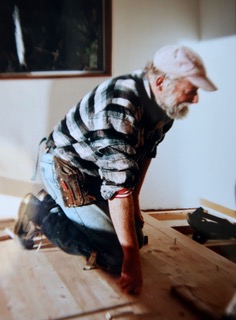 The following apt, descriptive words were written by Guy Nicholls (land caretaker) who knew Alan well.
Alan was such a original big hearted operator,
A moody lonesome pirate,
a frustrated wrestler,
a lover of laughter and games and smiles,
blessed we are for the likes of Alan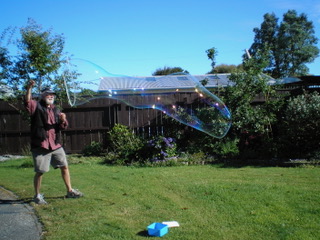 Yes he loved laughter and delighted in sharing magic bubbles too!
Invercargill was his home town and latterly he returned there to live in his mother's old villa. He has friends all around Aotearoa particularly among the many who go to the annual Convergence gathering.
The celebration and thanks for his creative and questing life will be at Invercargill Library on Saturday 29th August. 
Hi Adrian here,
I was caretaker of land for a short time at Wangapeka. I just wanted to share with the community that a long standing strong and kind volunteer to Wangapeka passed away recently.
Alan Admore had been turning up at Wangapeka for many years and was a good friend of Mike Elliott. Alan always brought with him bubbles and hearty conversation and a great appreciation for the land and its cloak.
I will plant a few native trees for Alan on my next visit and a macrocarpa bench seat. He was an energetic and gifted volunteer and held the retreat centre in high regard especially the people he met there over his times of work and play.
Maybe a moment to reflect on the immense amount of energy given to the centre by folks like Alan.
Kind regards gassho Adrian Gascoyne