Date
28 Dec 2023
- 04 Jan 2024
Garden of Mindfulness Family Retreat 2023: The Power of Kindness
Journey through the mindfulness looking glass with us! Nurture the wild creative within and enhance your and your family's wellbeing through play and nature exploration.
---
A morning class will give the adults time to learn and practice a range of contemplations based on the above themes, while the children enjoy fun activities with our children's coordinator.
In the afternoon families will have time to practice mindfulness and kindness together as well experiencing the joy of a range of nature archetypes and fun activities, such as forest walks, river swims, homemade water slides, badminton and bubble play.
The Garden of Mindfulness is a family retreat for all ages. Inclusive of all families, it is an opportunity to become familiar with the benefits of being in the present moment and unfolding through play and exploration. GOM offers a rare opportunity to share a retreat space with our families.
This year GOM will run for 7 nights from 6pm 28th December 2023 to 2pm 4th January 2024. We ask that people attend the whole retreat if possible. If you have any skills or talents you would like to contribute please let us know.  We look forward to sharing this retreat with you and your family. For further information, Contact Course Manager Lara Cusdin: laracusdin@yahoo.co.nz
Following the previous nine years of successful teachings, Mira Riddiford will be leading the morning adults' classes and afternoon family explorations.
About Mira Riddiford, the Mindfulness Teacher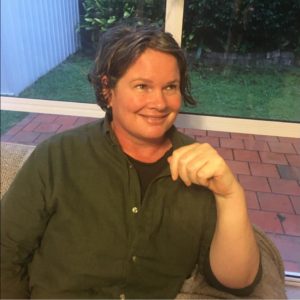 Mira is a meditation teacher who runs ongoing classes, retreats and professional workshops throughout Australasia, and her online classes have participants joining in from Europe, Asia and North America. With near 30 years of daily practice, she has been trained through retreat work, study and apprenticeship. Mira has taught mindfulness in education at primary and secondary level, as well as to school teachers. Her modern, warm and engaging style breathes life into these meditation teachings. Mira is respectful of diversity, is LGBTQI friendly, and her family will also be participating in the retreat. She looks forward to meeting and meditating with you.
Retreat Fees 2023/24 (includes accommodation, food and resource fee). Please bring cash for Teacher's additional Dana/Donation.
Adults 14+ (per person): $683
Children (per person): 5 -13 years:  $235
Children (per person): 4 years and under: free
Members of Wangapeka
Adults 14+ (per person): $613
Children (per person) 5 -13 years: $235
Children (per person) 4 years and under: free
*Please note* You need to be a member for 1 year before membership rates apply.
If finances are an obstacle for you and your family attending GOM there is the Sangha Support fund.
The Sangha Support Fund is available for anyone needing financial assistance with accommodation in order to attend retreats at Wangapeka.
For more information on applying please contact the office caretaker: wangapekacentre@gmail.com
Dana for the Mindfulness Teacher:  So people from different income brackets can benefit from this retreat, no set fee is put on Mira Riddiford's teachings. Please give generously according to your means, taking into account Mira has a family to provide for. You could use as a guide $20 – $60 per day (with the understanding that everyone's circumstances are different).
Have further questions? Contact Course Manager Lara Cusdin: laracusdin@yahoo.co.nz for further information.
If using Paypal please add 5% of the total cost and include with your payment to cover Paypal's fees – many thanks.
To register please fill out our online registration form, please fill in one form per person
*Please consider becoming a Wangapeka member – click here for details.